Next Edition of IAMAG Master Classes will happen from March 6th to 8th 2020 in the heart of Paris. Despite the event will happen in almost 8 months from now, the demand for the tickets has never been so high and the Master Classes 2020 edition could be Sold Out, earlier than ever, in September.
Wondering why IAMAG Master Classes is now known as one of the most important event in Europe for all artists working in the movie and game industry? We still have a lot of surprises to unveil, but if you check all the artists and studios already unveiled for the next edition, you'll get why many artists from all over the works wouldn't like to miss this stellar lineup!
Let's discover Who are the artists already confirmed!
DOUG CHIANG
Doug Chiang, the Academy Award-winning artist, author, and production designer, began his career as a stop motion animator on the TV series Pee Wee's Playhouse. In 1995, George Lucas personally selected Chiang to serve as Head of the Lucasfilm art department for seven years on Star Wars: Episodes I and II. He left Lucasfilm in 2002 to form his own 35-person design studio, IceBlink Studios, and worked for Steven Spielberg on War of the Worlds.
In 2006, Chiang partnered with the Walt Disney Company and Robert Zemeckis to form ImageMovers Digital, a new film studio built on the foundation of IceBlink Studios. As Executive Vice President, Chiang grew the company to a core staff of more than 500 employees and oversaw its daily operations until 2011. Additionally, he served as Production Designer for Robert Zemeckis on The Polar Express, Beowulf, Disney's A Christmas Carol, Mars Needs Moms, and The Yellow Submarine.
Chiang returned to Lucasfilm in 2013 to work on Star Wars: The Force Awakens and currently serves as Lucasfilm's Vice President and Executive Creative Director. With over twenty years of Star Wars design expertise, he oversees designs for all new Star Wars franchise developments including films, theme parks, games, and new media. He recently served as Production Designer on Rogue One, A Star Wars Story.
NICOLAS SPARTH BOUVIER
Sparth (nicolas bouvier) has been an active artistic director and concept designer in the gaming industry since 1996.
Sparth has contributed to the development of several released games since 1997. Alone in the dark 4 (2001), Cold Fear (2005), Prince of Persia – Warrior Within (2004), and Rage, a project still in developement at IDsoftware, and has participated with Darkworks-Studio, to a lot of game projects in collaboration with large companies like Capcom and Namco.
In 2003, he decided to leave Paris for Montreal in order to join Ubisoft on their ongoing projects, Prince of Persia Warrior Within, as well as Assassin's Creed. he left Montreal for Texas in october 2005, where he spent more than three years working for IDsoftware in Dallas. finally, in january 2009, he joined Microsoft to participate to the future HALO adventures.
Sparth has also been having an enjoying career illustrating book covers. His images have been actively chosen by publishers to adorn the covers of multiple french and english authors.
EYTAN ZANA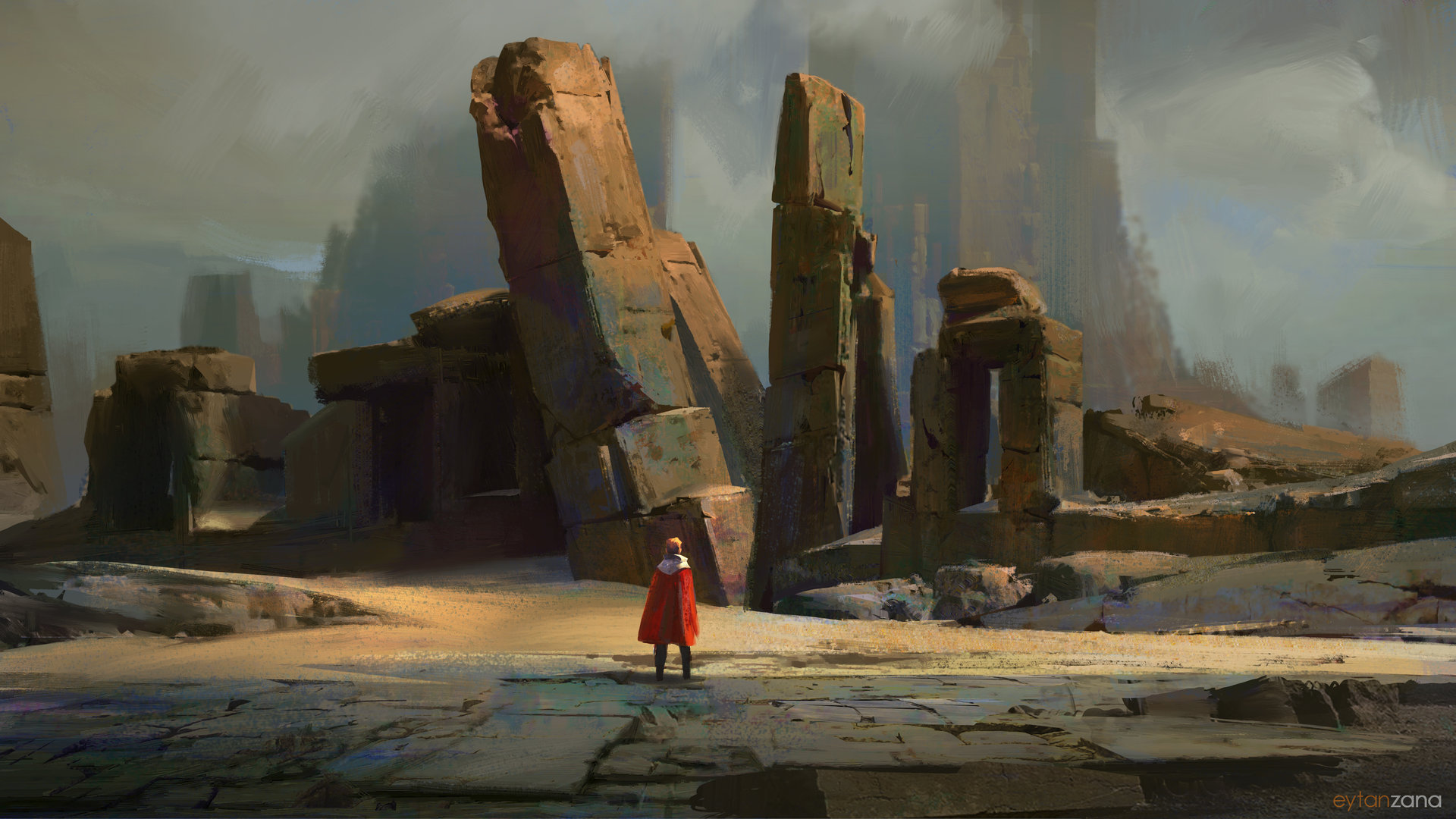 Eytan Zana is a concept artist at Naughty Dog. Specializing in environment design, Eytan has contributed on The Last of Us and the Uncharted series for nearly a decade.  When not working, Eytan enjoys digital plein-air painting and traveling abroad..
MIKE HILL
Mike Hill has been working in the film and games industry for over ten years as a concept artist, level designer, creative director and IP consultant. Co-founder and ex Managing Director of the Emmy Award Winning « Karakter Design Studio », Mike's career has taken him through some of the world's biggest titles from Call of Duty Infinite Warfare and Horizon Zero Dawn to films such as « Blade Runner 2049 », HBO's « Game of Thrones », Netflix « Love, Death and Robots » aswell as Denis Vileneuve's upcoming « Dune » feature film.
In 2014 he left his managerial responsibilities at Karakter to pursue his own interests – including film design, psychology, mythology and story theory and now spends much of his time creating educational seminars on the subject of cinematic storytelling.
When not creating lectures Mike provides creative consultation for studios such as Netflix, Warner Bros and Sony
JONHATAN BERUBE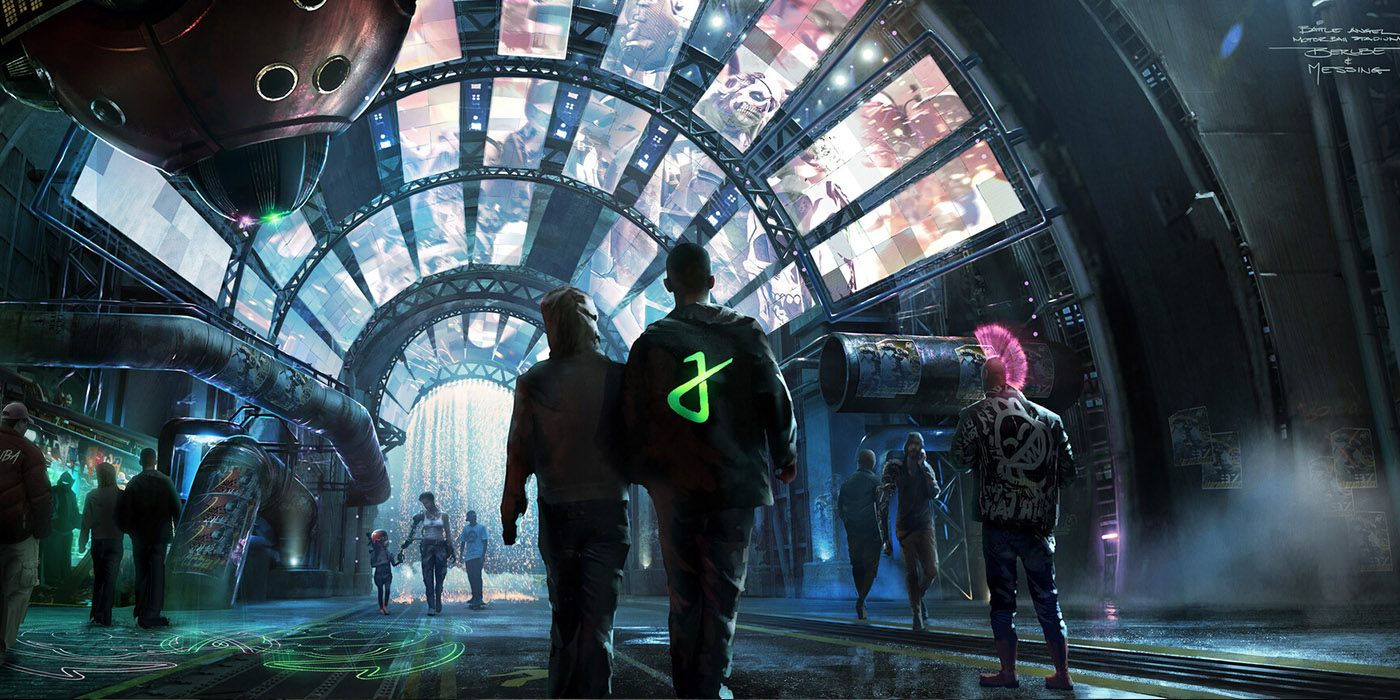 Jonathan Berube is a Canadian Director and Creative Director based in Los Angeles, California. Born in the early 80s, Jonathan grew up with the computer graphics revolution.
Over the last 20 years, Jonathan had the chance to collaborate alongside incredible teams such as Lightstorm Entertainment, Nike, Apple, Intuitive Surgical, NURO, 20Century Fox, Disney and Blizzard Entertainment to name a few…
FENG ZHU
For more than 20 years, Feng Zhu has contributed to some of the highest profiled projects in the entertainment industry. His broad design skills allowed him to reach across into many fields from hit movies, to triple-A games, memorable TV commercials and toy designs.
Founding his own design company, Feng Zhu Design, his clients included Microsoft, Electronic Arts, Sony, Activision, Industrial Light+Magic, NCSoft, Warner Brothers, Lucasfilm, Bay Films, Epic Games, and many other top studios. In Hollywood, he has worked closely with iconic directors including George Lucas, Steven Spielberg, James Cameron, Michael Bay and Luc Besson.
MATEUSZ URBANOWICZ
Mateusz Urbanowicz was born (1986) and raised in Silesia, Poland. Studied electronic engineering until he found out that making art can be more than a weird hobby while working with the makers of graphics tablets: WACOM. He finished Computer Graphics at Polish Japanese Institute of Information Technology, and thanks to a Japanese government scholarship, moved to Kobe, Japan to study animation and comics. Graduated with honors from Kobe Design University with a short animated movie called « Right Places ».
From 2013 he has been working as a full-time background artist in the Comix Wave Films animation studio in Tokyo. Taking part in making of TV commercials, animated TV series (for example « Space Dandy ») and feature-length animated movies (like « Your Name. »).
ROSANA SULLIVAN
Rosana Sullivan joined Pixar Animation Studios in April 2011. She worked as a story artist on "The Good Dinosaur," and the Academy Award®-winning feature film "Coco." Sullivan also directed the SparkShorts film "Kitbull" that debuted in February 2019.As a story artist, Sullivan provides visual storytelling to a project's script pages, utilizing compositional staging, environment, and character blocking. Each story board aims to maximize drama and entertainment, while making the story point clear as possible. Story artists have to draw characters acting, camera moves, and very limited effects animation to sell an idea or emotion.
Prior to Pixar, Sullivan attended the University of San Francisco before earning an internship with Pixar University. She later attended Academy of Art University, and worked for Kabam gaming studio in San Francisco.Born in Charleston, SC, Sullivan grew up in Texas and San Francisco. She currently resides in San Francisco, CA.
EMMANUEL SHIU
Emmanuel Shiu began his career in CG as a generalist at Lucasfilm, going on to work as a matte painter and then matte painting supervisor at The Orphanage, and as a concept artist at ImageMovers Digital.
Now freelance, he currently specializes in concept design, illustration and visual development for the film and videogame industries, working on movies including Godzilla: King of the Monsters, Pokémon Detective Pikachu, Blade Runner 2049 , Ready Player one; Love, Death & Robots, The Amazing Spider-Man 2, Cloud Atlas, Star Trek Into Darkness, Looper, Superman Returns and Hellboy, and on videogames including Lost Planet 3, Star Citizen and Destiny 2.
MARK OSBORNE
Mark Osborne is a a two-time Academy Award-nominated filmmaker, a Guggenheim Fellow, and has been awarded the Chevalier of l'Order des Arts et Letters for his cultural work on behalf of the country of France. He most recently directed and Executive
Produced the first-ever animated feature film adaptation of Antoine de Saint-Exupéry's beloved classic, "The Little Prince." Mixing stop-motion animation and CGI, the film features an impressive cast of voice talents led by Jeff Bridges, Rachel McAdams, and Mackenzie Foy. Premiering Out of Competition at the Cannes Film Festival, "The Little
Prince" grossed over $100 million dollars at the global box office and garnered remarkable worldwide acclaim, capped by the 2016 French Cesar Film Award for Best Animated Feature, a Children's BAFTA Award for Best Feature Film of 2016 and an impressive "Rotten Tomato" rating of 94%.
KRISTEN ANDERSON
Kristen has over 15 years experience in Film and TV. She has worked as a set designer and art director for live action TV and film, and more recently, as digital set designer and art director on animated features.
Kristen first joined Animal Logic's Sydney Studio in 2012 as a Concept Artist and Designer on The LEGO Movie. She was Set Designer on The LEGO Batman Movie and Digital Set Designer on The LEGO Ninjago Movie. In 2016, Kristen moved to Vancouver to take on the role of Art Director on The LEGO Movie 2: The Second Part where she worked closely with the Director and Production Designer to develop and execute the look of the film.
JERICCA CLELAND
Jericca Cleland is a writer-director of original content for film and television. She developed her filmmaking skills as a cinematographer in the story-centric environment of Pixar Animation Studios where she designed filming and staging for the popular and award-winning feature films Finding Nemo and Toy Story 2.
Since then, she has worked in various capacities both independently and for other major studios, including Sony Pictures Animation, Aardman Animations, and Walt Disney Animation. Recently, Cleland contributed to films like The Breadwinner and Ballerina and is involved in the upcoming Wolfwalkers, Voyagers of the Enchanted Forest, and Fireheart. Her work spans a variety of styles, genres and media—she is known for story-driven design and is drawn to express material as best suits it. Collaborators and clients include Cartoon Saloon, Warner Brothers, Legendary Entertainment, Electronic Arts, Microsoft Games, Psyop, and Oculus Studios.
STUDIOS
IAMAG MASTER CLASSES OFFICIAL MOVIE
And that's just a beginning …